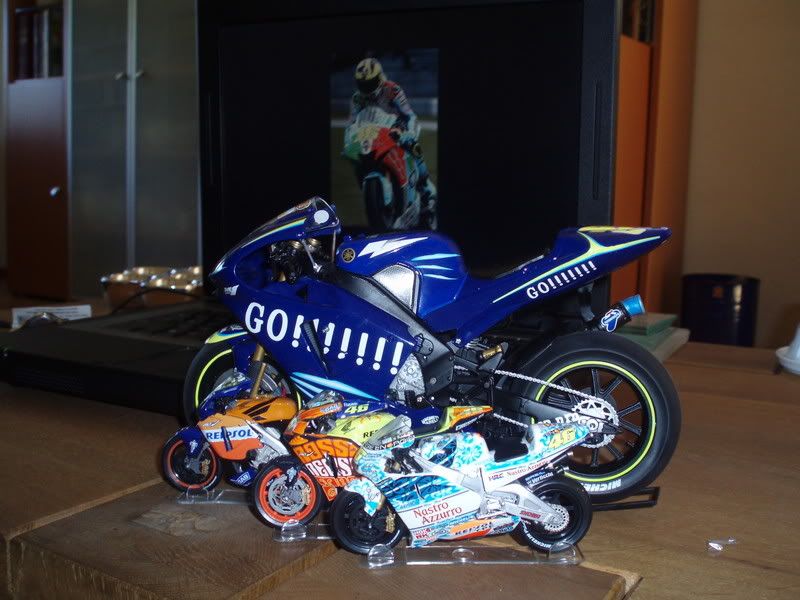 So...I was at work...unpacking the modelling kits and guess what I found!!??
4 different kinds of modelling kits of Valentino Rossi's bikes!! w00t!! so, I told my boss I'd like to buy them, but haven't got the money yet...so he told me to take them home and pay him later...yipppie!! that was sooo cool! So right after dinner I sat down like a little kid at Christmas and started unpacking them and putting them together. All went very smoothly except for the big one. There are some mistakes, parts don't fit properly, screws get loose real fast etc etc, so I am taking it back to the shop tomorrow and tell my boss. Rather me having this trouble with it than actual customers.
Anyhoo..the 3 little ones are already in my room on the shelf next to the small one I have that looks like the big one in the picture.
I am soooooooooo happy with them!! just thought I'd share it ;)